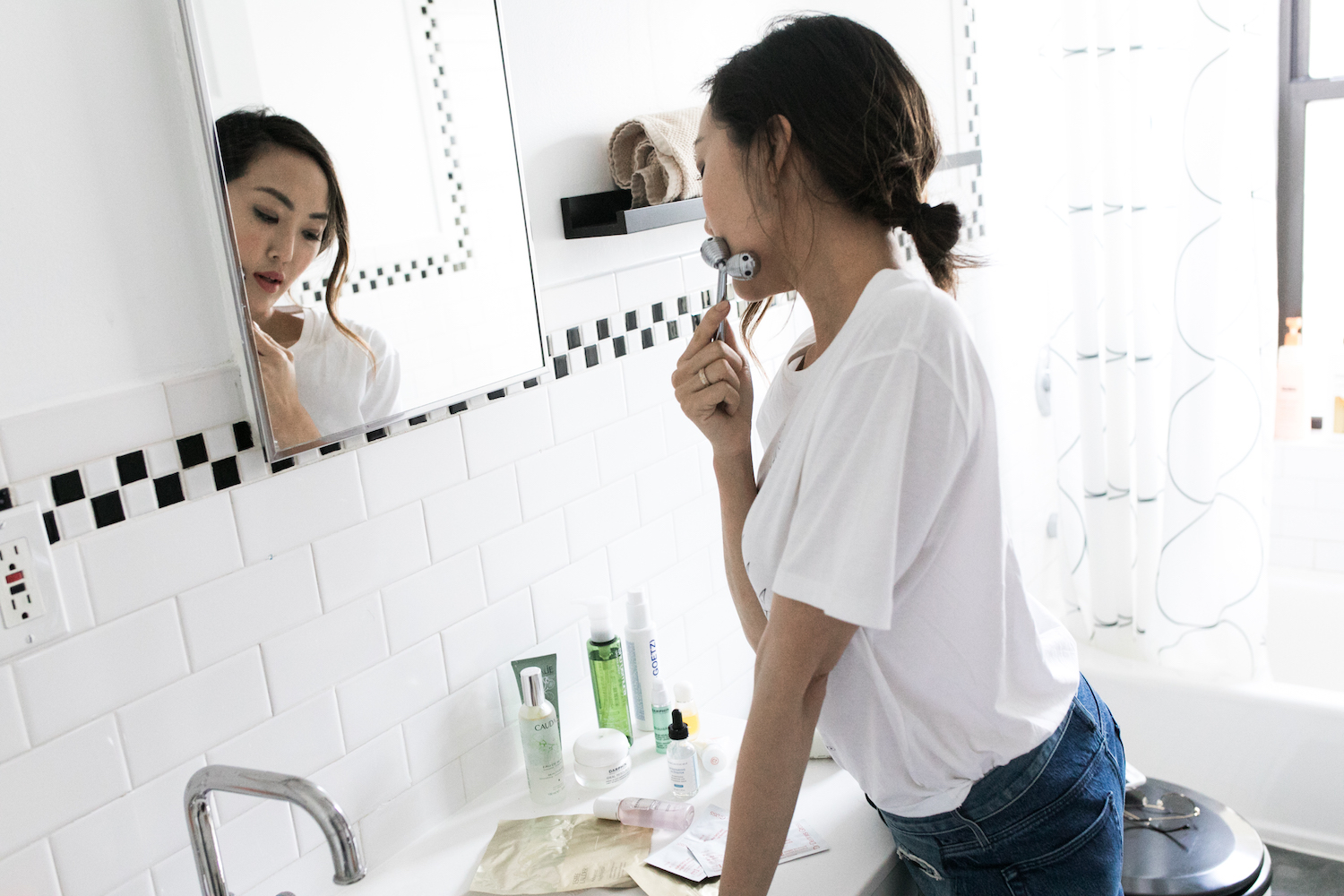 Here's How Your Invitations Can Set the Tone for Your Whole Wedding
November 29, 2016 03:03 AM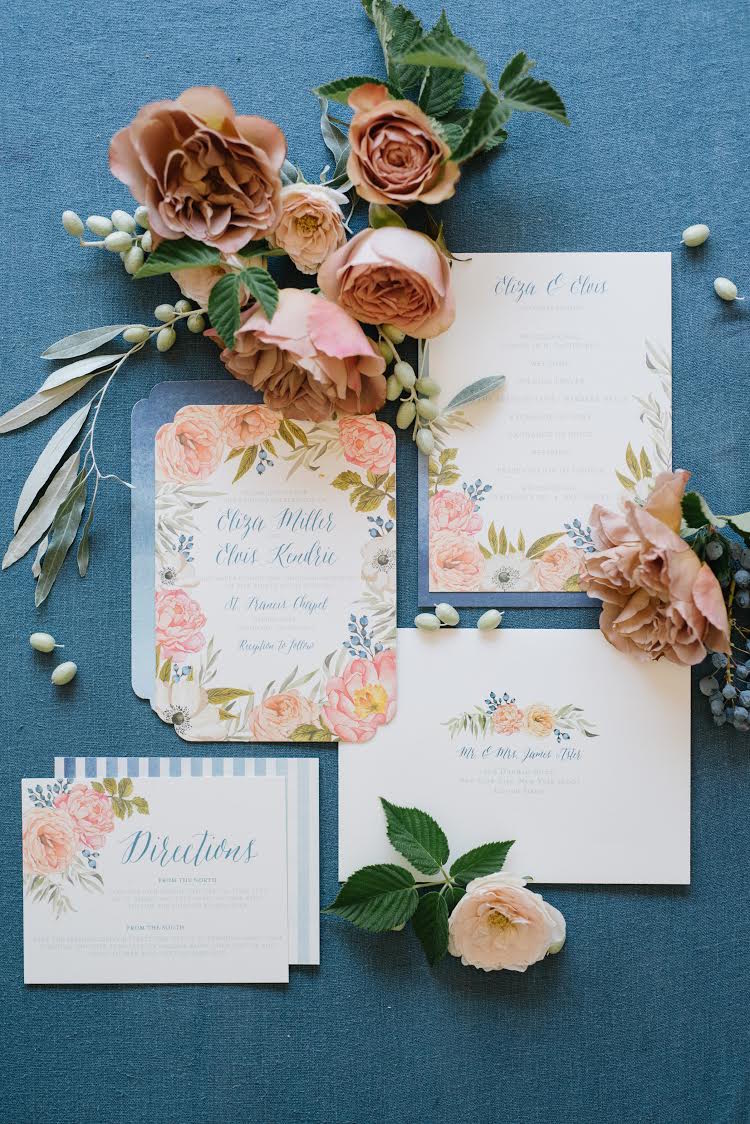 Chances are your wedding invitations will give your guests a first glimpse at what to expect at your weddingjits theme , the colors, and the decor. The number one rule to remember is: every element of your weddingjbe it stationery, floral arrangements , your outfit, your bridesmaids' outfits jthey should all complement each other and be inspired by your wedding theme. So what those invites look like does matter.
Minted teamed up with floral designer Sarah Winward to create floral arrangements inspired by five different wedding invitations and the results are nothing short of breathtaking. Keep reading to find out what Winward's inspiration behind each look was and her tips on how to pull them off at your special day.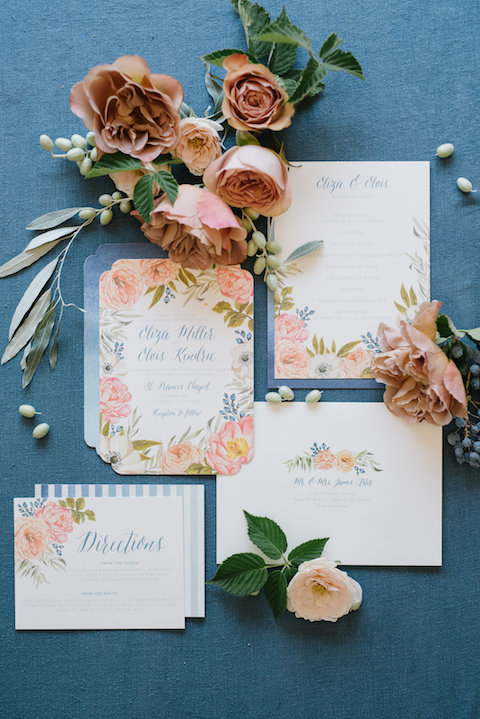 "I love the mix of softer flowers with the more lively stripes that this paper suite features on the back side of some of the paper pieces. The mix of the two feels so appropriate for a fun summer wedding to me. Taking cues from the colors of the blooms I used a mix of mauve and champagne colored blooms to style this suite."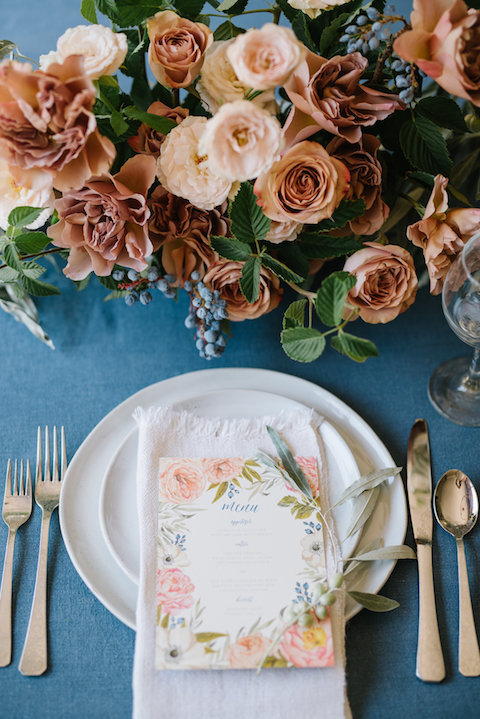 "This paper design seems perfectly suited for a backyard wedding in the summertime. I could just imagine the tables filled with centerpieces of garden roses, berries and raspberry vines trailing down the tables."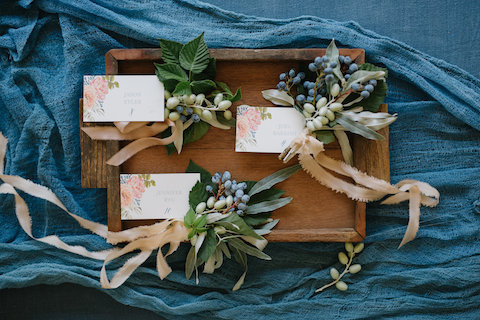 "I love the idea of tying the escort cards to tiny bouquets that each guest can take with them. They make a great display when they're all together and could also be charming at each place setting."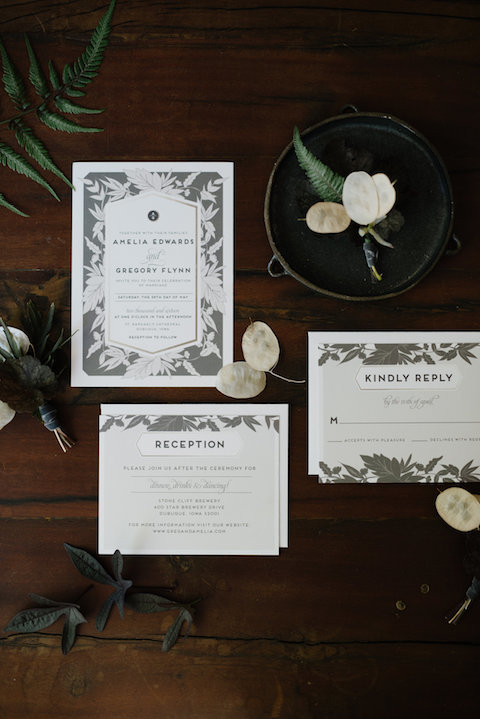 "I love the shadowy gray tones on this invitation suite. It could pair well with decor that is a bit more masculine. These boutonnieres are made of Fern and Heuchera leaves, black Elderberry foliage, and Lunaria seed pods, tied with a bit of velvet trim."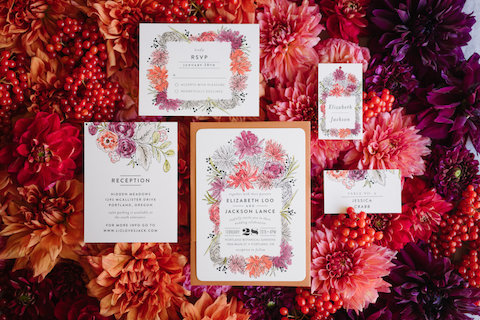 "Go big or go home! I love the saturated colors in this collection. Dahlias are the perfect bloom if you want bold colors in your decor. Mixing melon with berry tones is one of my favorite color palettes, and I love the way that was carried out on this paper."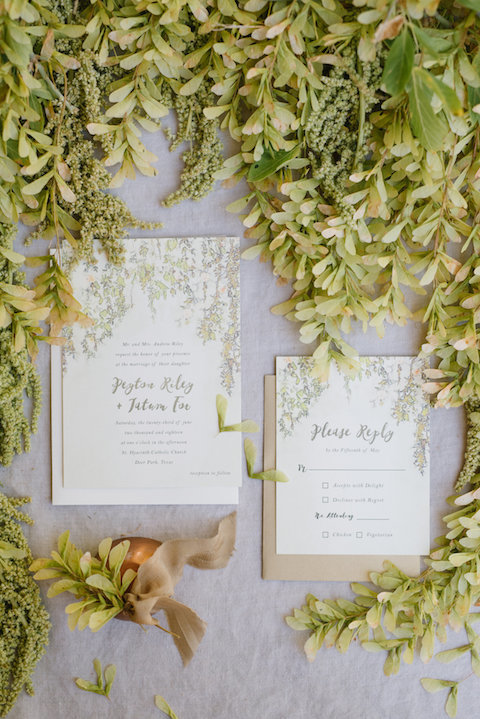 "When I saw this invitation design, I imagined an early fall event taking place in the evening under a willow tree by a river, complete with fireflies twinkling in the distance while guests dined. Because it can't get much more beautiful than that, I think keeping florals simple and natural would be a beautiful option for an event that you would use this paper suite at. Here, maple tree seeds and hanging Amaranthus imitate my imaginary willow tree canopy, and frame this beautiful design."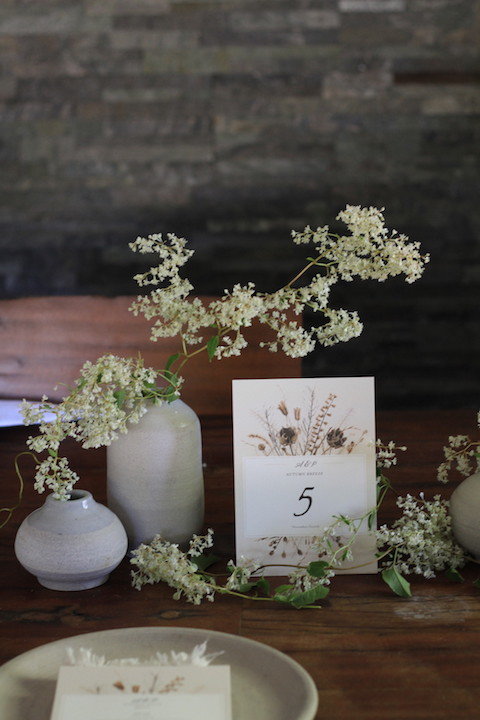 " This table number is sitting pretty amonst trailing vines in handmade bottles. I love the natural elements that this paper suite highlights, and I think that the neutral color palette here could be so refreshing for a fall event, where we are often seeing lots of color."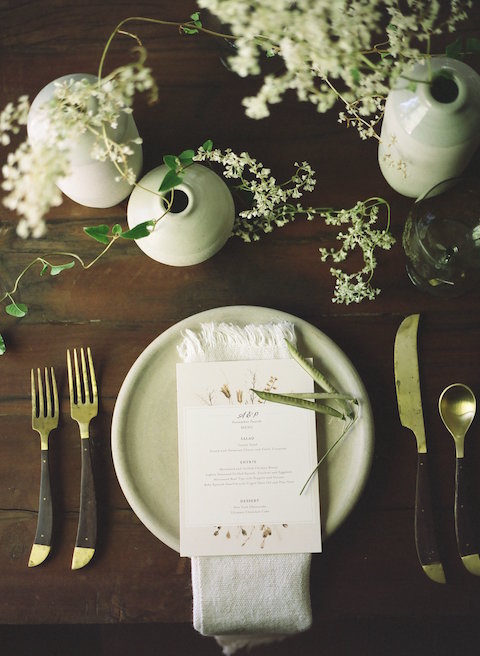 "This design is called 'Gone to Seed,' and I love that it is showcasing the elements of the floral world that are often my favorite pieces to work with. When the warmer months have come to an end and the blooms have expired, the pods and skeletons of leaves that are left over, have a delicate beauty to them that is often overlooked.
Here, fleece vine trails down the table, and a dried sweet pea pod serves as a delicate accent on the menu at the place setting."