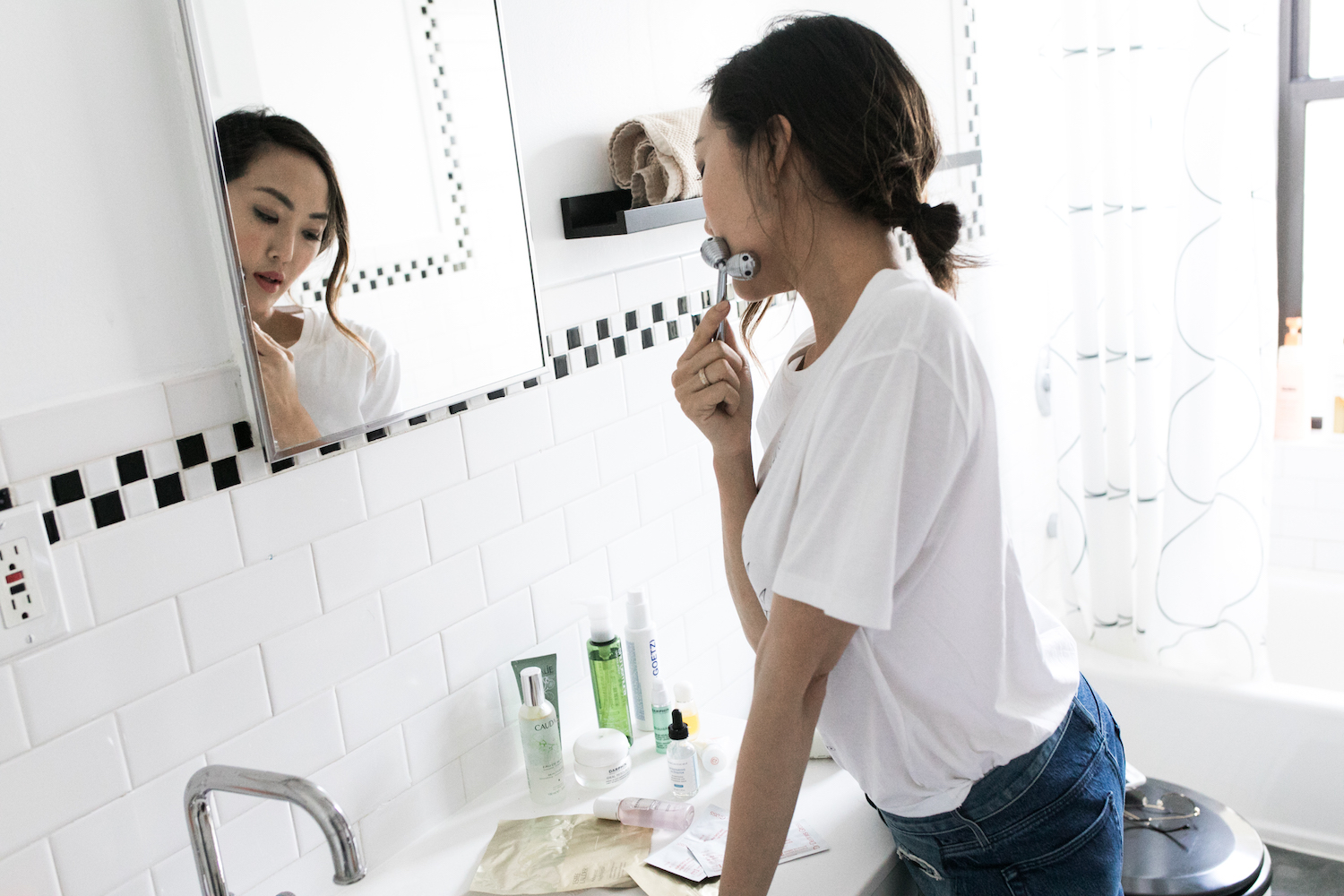 5 Wedding Style Ideas from This Year's Met Gala
December 15, 2016 08:49 AM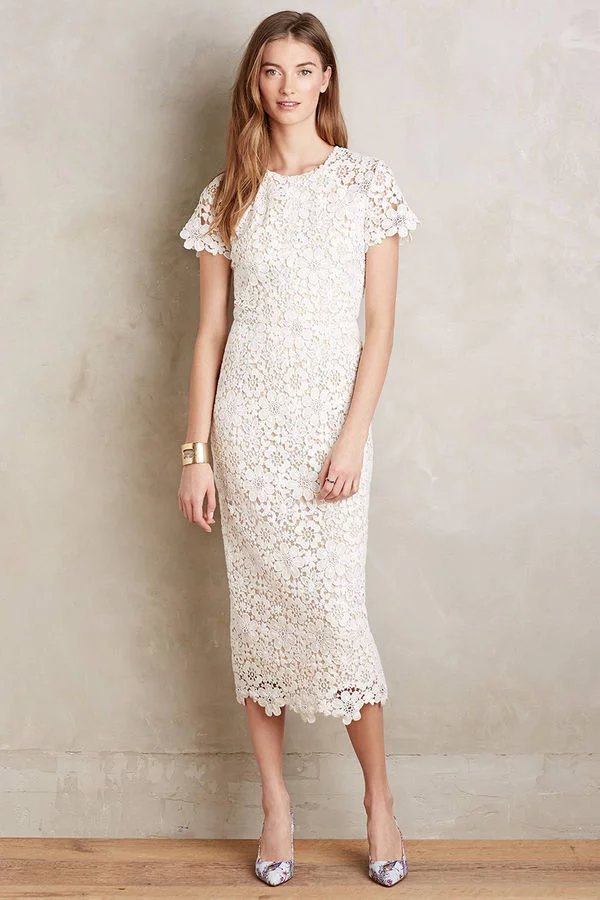 Modern Lace
As a bride, you are certainly learning just how many events and activities come with a wedding. Here are 10 cute white party dresses (the hit of this summer) for a bridal shower, engagement party, or bridesmaid luncheon.This lacy column dress is stylish enough for an upscale event, but not too dowdy or boring for something more relaxed. You can actually dress it up or down depending on your shoes and accessories.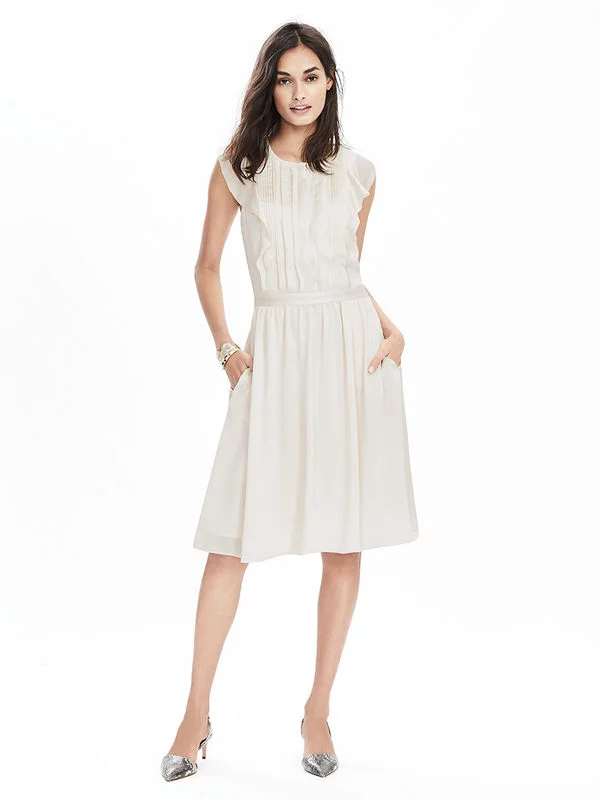 Summer Cool
It's hard to embody effortless chic when you are melting in the sun. This sweet cotton dress with pintucked bodice would be ideal for an outdoor bridal shower.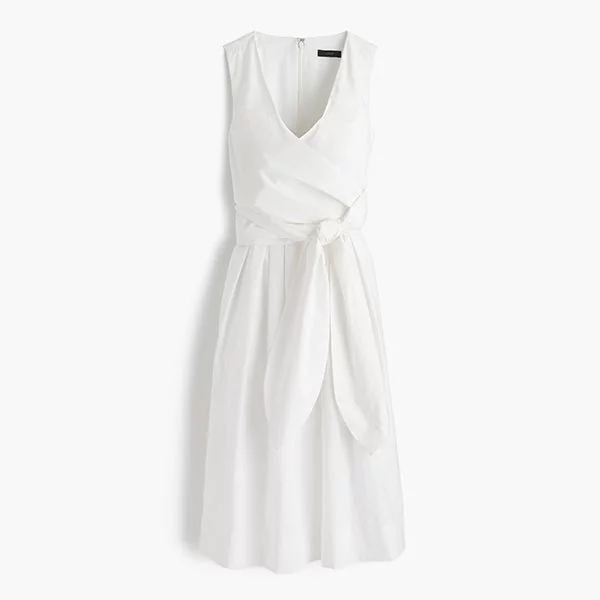 preppy Classic
Wrap dresses are preppy classics for a reason. And if you don't have one in your closet, you need this one. First, the silhouette flatters virtually every figure. Second, when made out of a breathable fabric (like this cotton option), you'll stay comfortable in warm temperatures (because sweat stains are cute on no one).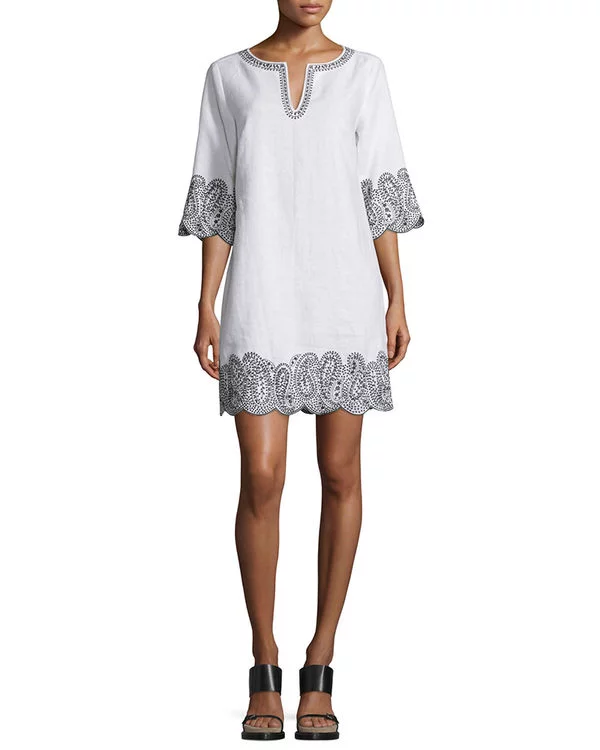 Fiesta Friendly
The hottest theme right now in wedding events is a fiesta, and this dress was definitely made for one. This adorable linen dress with notched collar will show off your great gams and make your summer tan glow.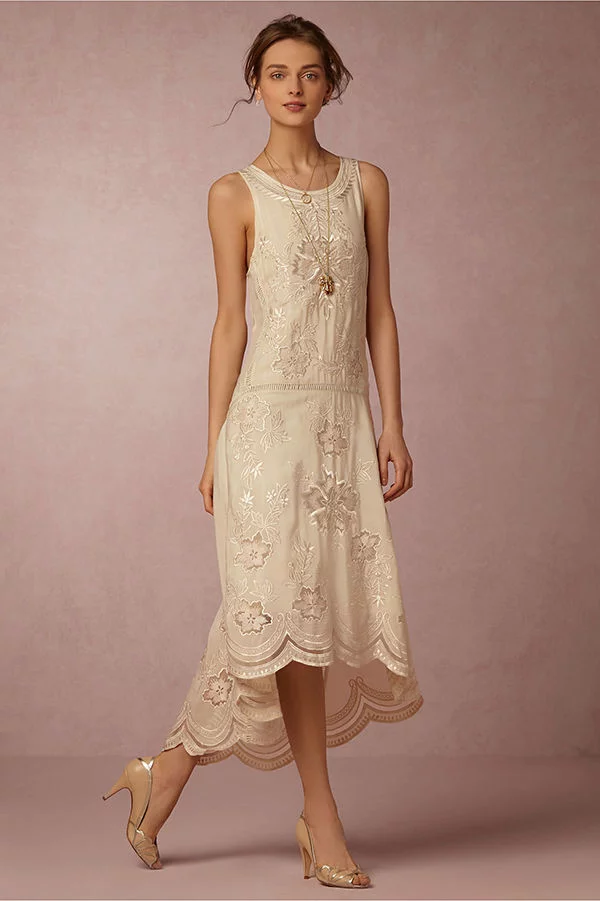 Vintage Style
When you go wedding dress shopping, you realize just how many styles you identify with. And although you chose that bold modern number, you were a little sad to leave that vintage dress behind. When you dress for your various wedding events, it allows you to show off other styles that you love. This fascinating dress features beautiful, intricate embroidery and a dash of 1920s sass.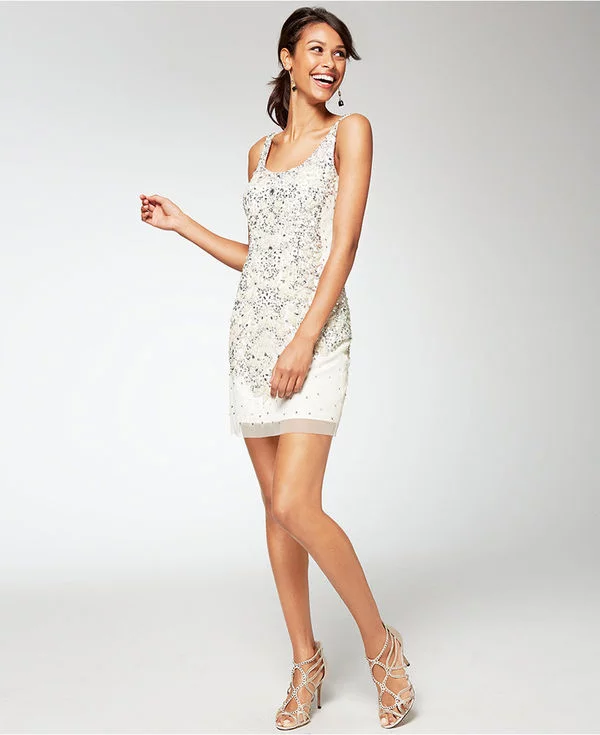 Sparkling Reception Dress
Brides are also embracing the reception dress trend when they can't decide between two dresses. And why not? Dancing in that princess gown all night will drive a bride insane. This sparkly white shift features a sheer overlay and will make you feel radiant.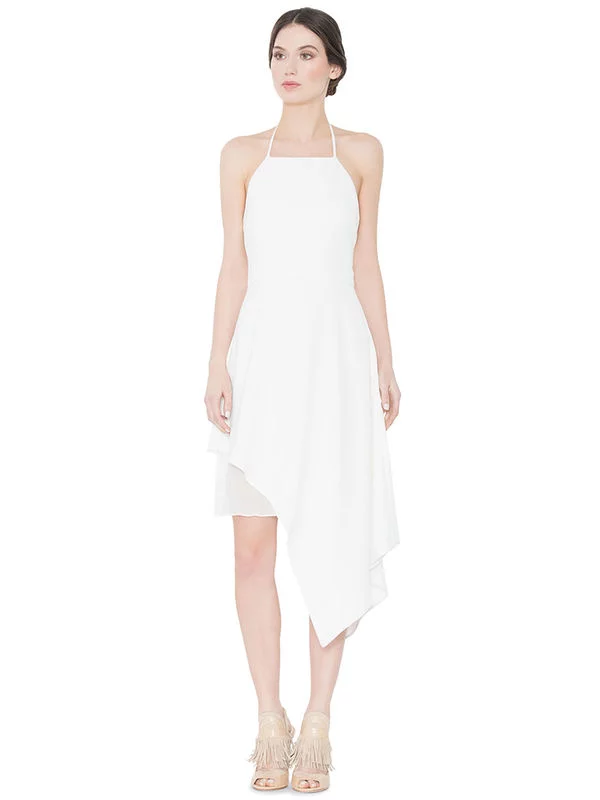 Engagement party Do
Most summer engagement parties are hosted in a family member's backyard. As the bride, you want to look "special" but not over-dressed. This modern white party dress with asymetrical hem and apron neckline is a fun choice for a barbecue bash.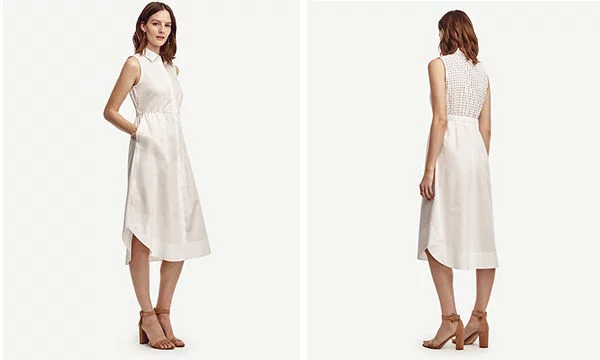 The Shirtdress Reinvented
Shirtdresses have come back in a big way this summer. our favorite examples are ones that offer a modern interpretation to this classic style. This Ann Taylor dress features an eyelet lace back and shirt tail hemline.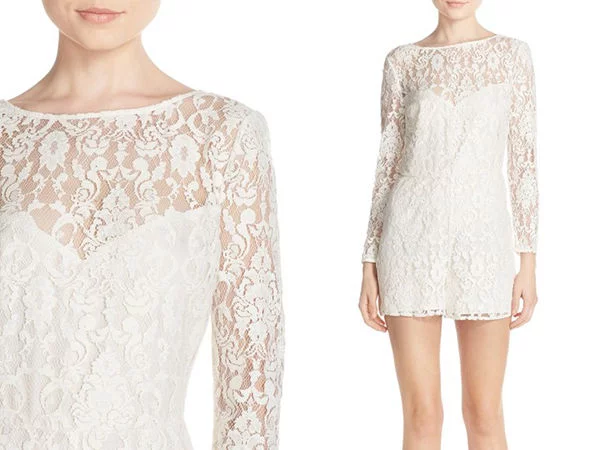 Bridal Romper
Few brides are actually brave enough to go for the wedding day romper. While it might be too unconventional for you to wear on your wedding day, that's no reason not to buy one for your bridesmaid luncheon or bachelorette party.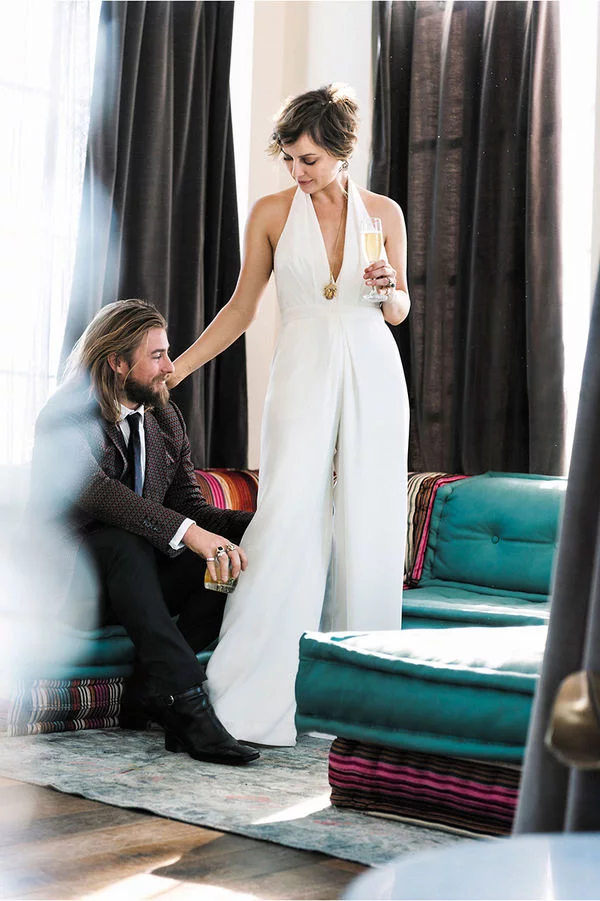 Elegant pantsuit
We also love streamlined pantsuits as an alternative to the white party dress . Wear it to a more formal event, and accent it with one bold accessory like an oversized pendant necklace or chunky cuff bracelet.