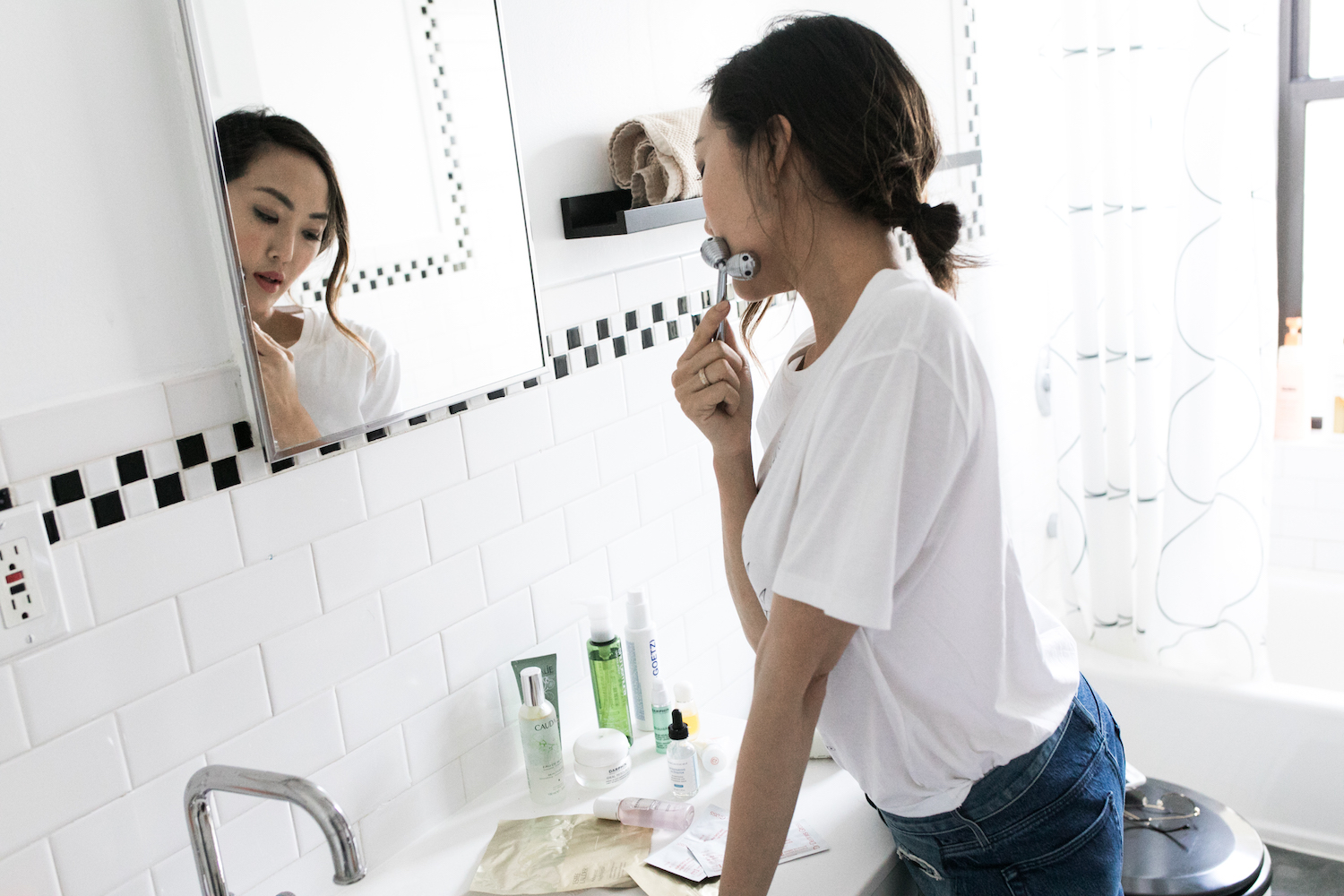 Here's How Your Invitations Can Set the Tone for Your Whole Wedding
october 21, 2016 08:20 PM
A wedding welcome gift is always a good idea to make your guests feel greeted and special. We have gathered some good ways to welcome your guests as they arrive, like useful totes filled with personal goodies and snacks. Check out our suggestions on things you need to create perfect goody bags for your wedding guests.
An Attractive Carryall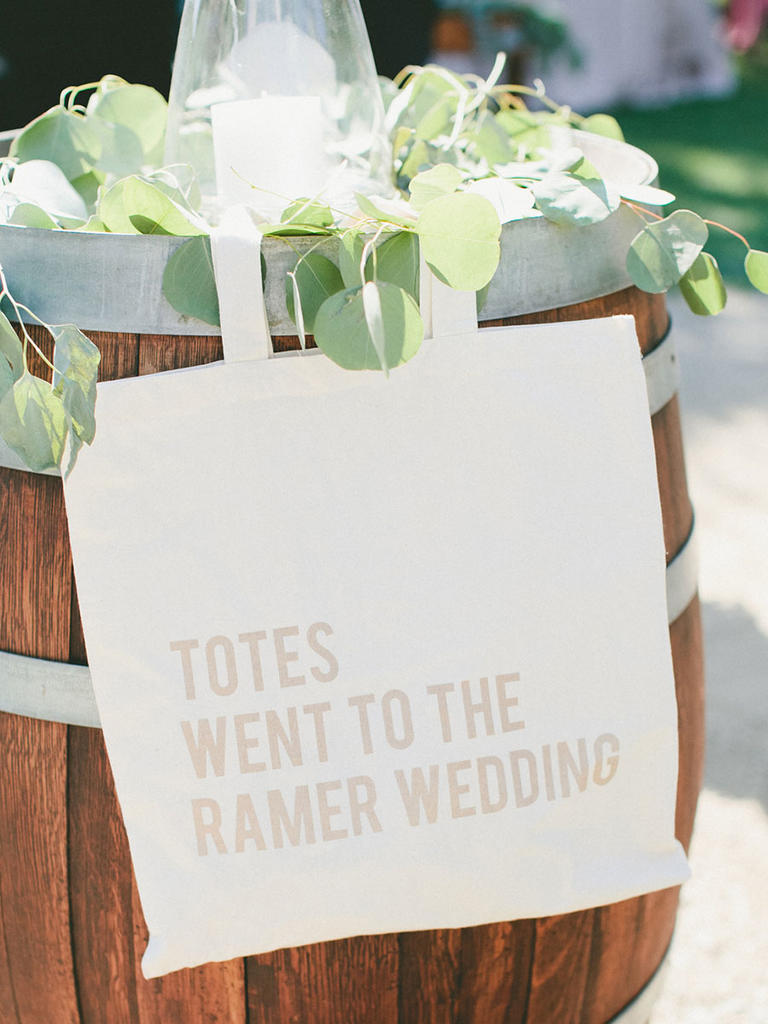 Everything depends on the presentation. A basic, simple canvas tote is a nice idea to hold all the things and is also great for a wedding where guests get a chance for sightseeing. Another advantage is that the guests can use the bag later to carry their gym essentials or groceries. You can go with custom design or personalization with some generic phrase or motif that goes with your wedding theme.
Local Ingredients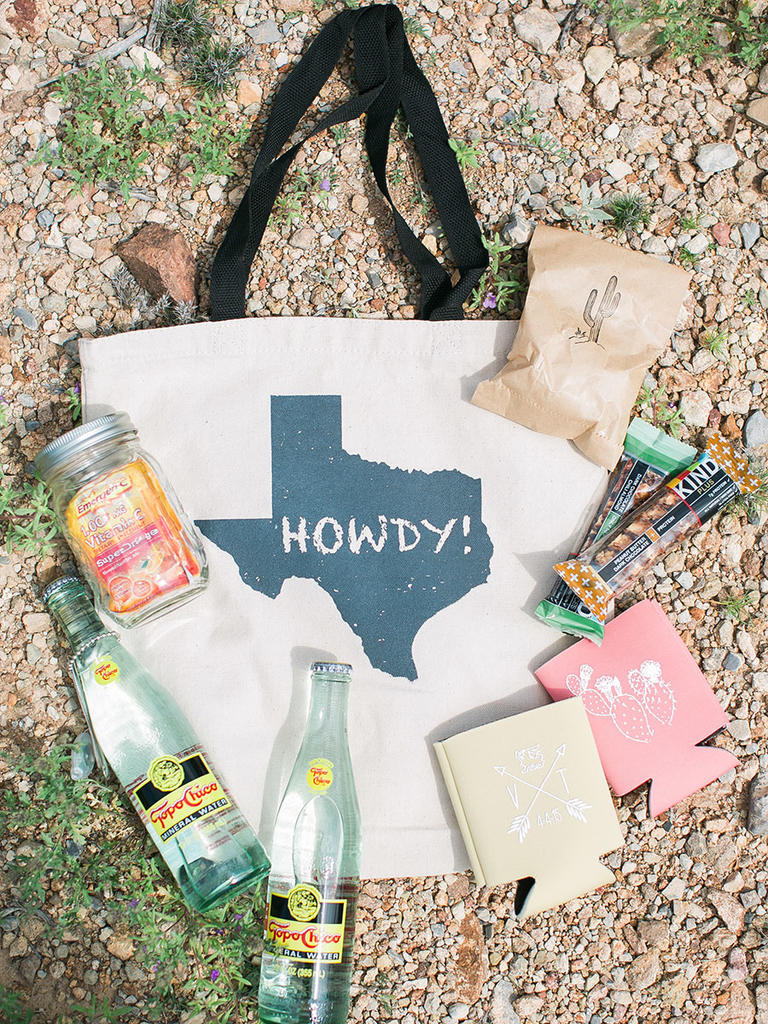 Your purpose behind the welcome bag is to make guests more comfortable. So fill the bags with savory and sweet snacks that can help them through the time they spend at the venue.
Some Drinks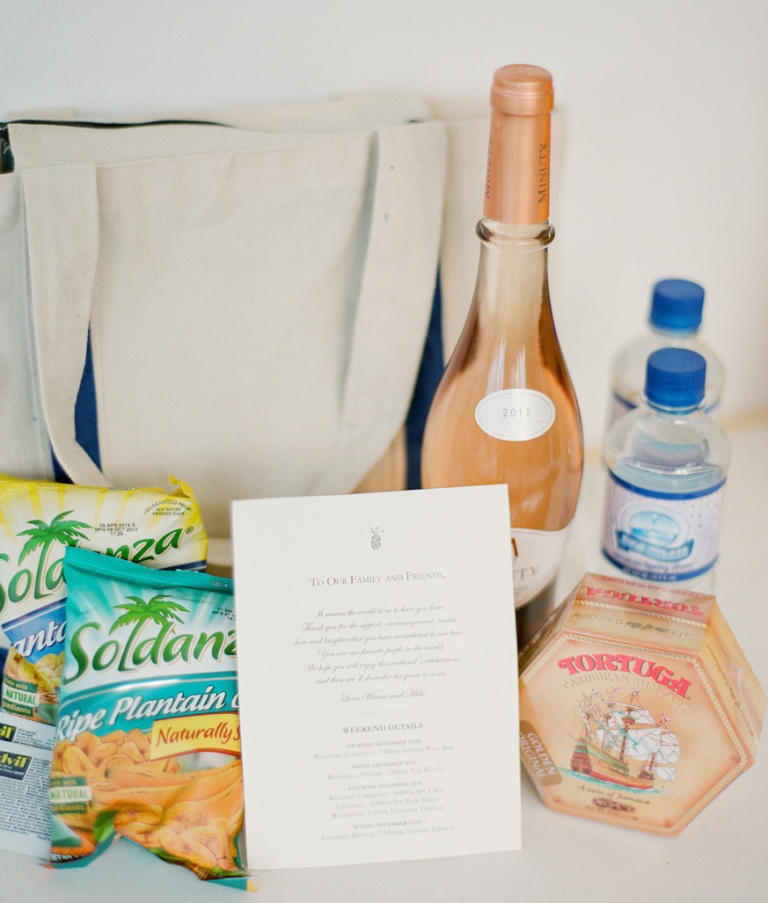 Add something to sip on, a bottle or two of water and some drinks. You can add custom label to represent your motif, monogram or colors.
Weatherproof Items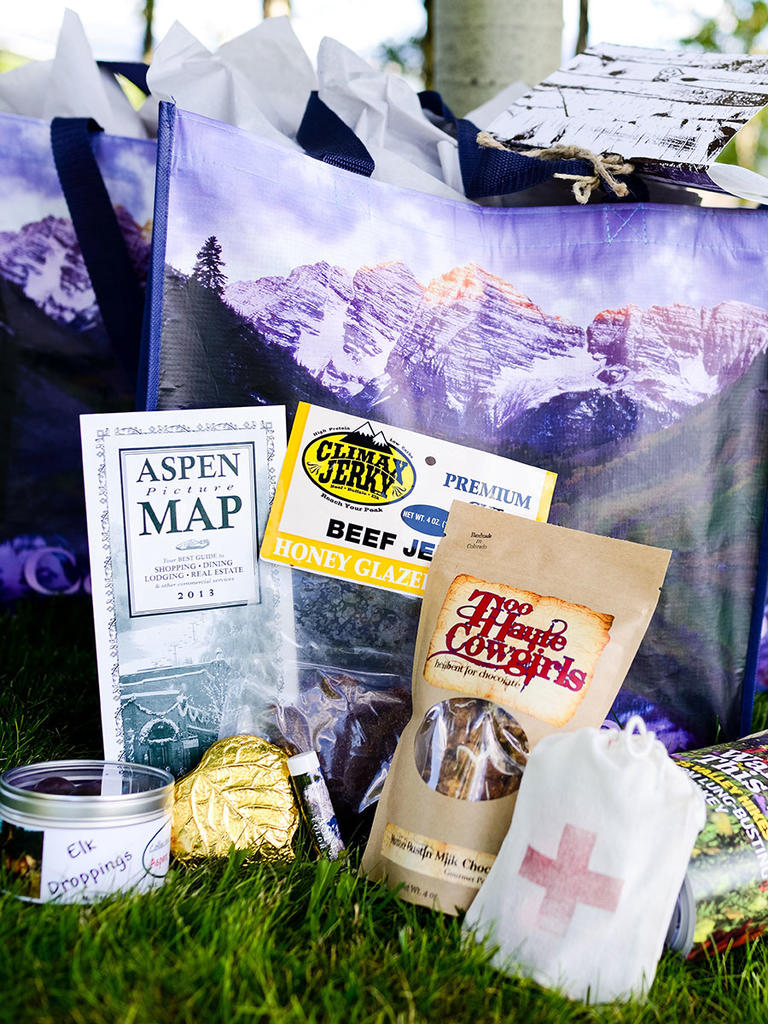 Consider the season and pick some items that can help your guests fight the elements. Fans, sunglasses and bug spray are great for heat while tea bags, pashminas and hand-warmers are great gifts for winter or fall wedding. Umbrellas and ponchos are other options when rain is forecasted.
Your Favorite Add-ons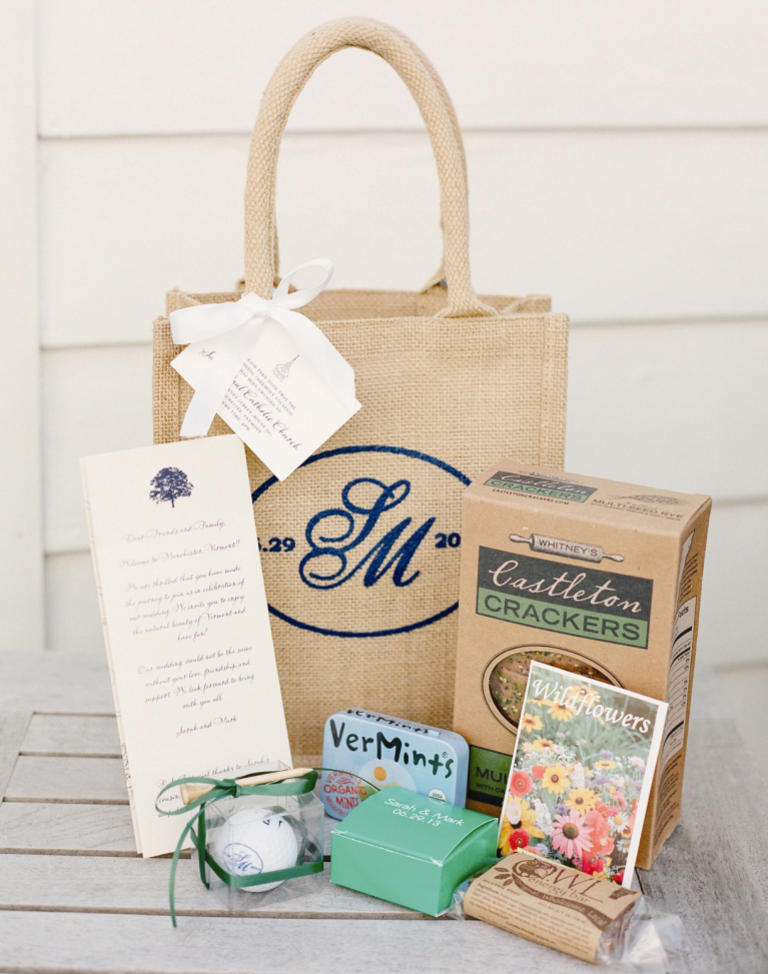 Add personal touch to the welcome bag by including items that represent you two as a couple. This can be a mix of your favorite tracks, a crossword puzzle book or a signature sweet. Such small things that catch your quirks will make fun additions to welcome bags that any guest will love for sure.
Hangover Helpers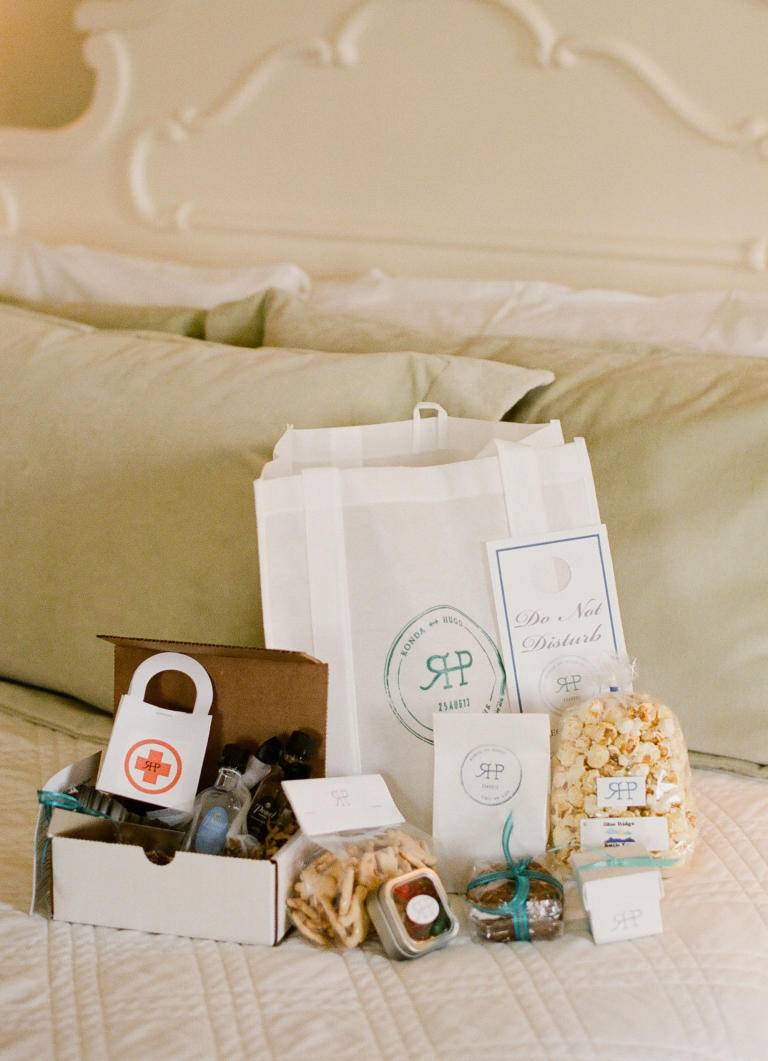 Create an effective hangover kit to help your guests get over the champagne glasses they had. Include a bottle of water, Emergen-C, Advil and Alka-Seltzer to cure any morning ailments that would deprive them from enjoying other festivities.
Lots of Gratitude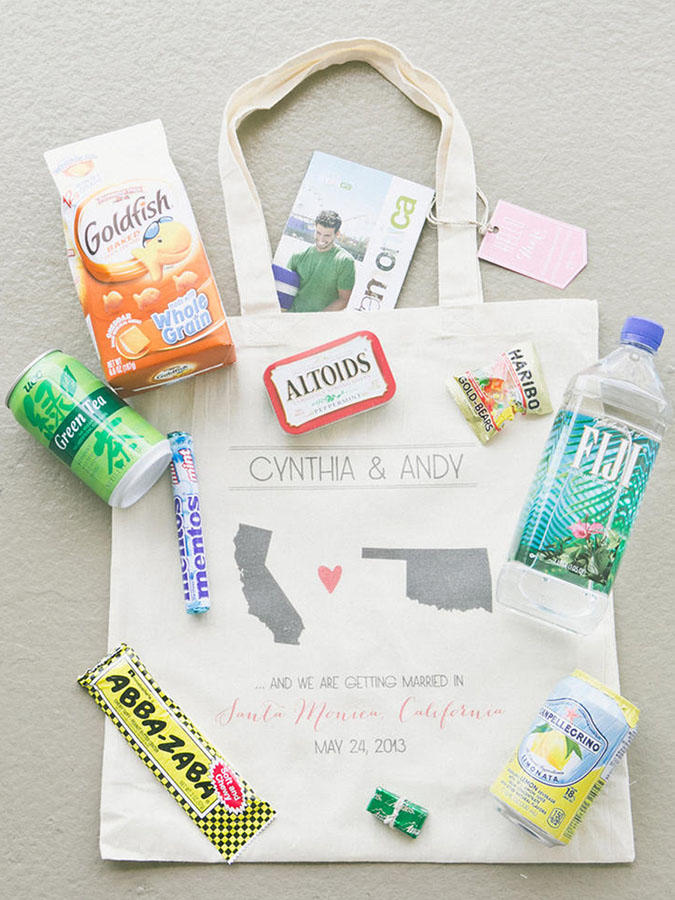 A welcome bag gives you another opportunity to thank your guests. Add a letter that welcomes and thanks them. Express your gratitude for sharing the day. Write the letters with your own hand to give a special touch. And donot forget to enlist the items you included in the bag.